About Us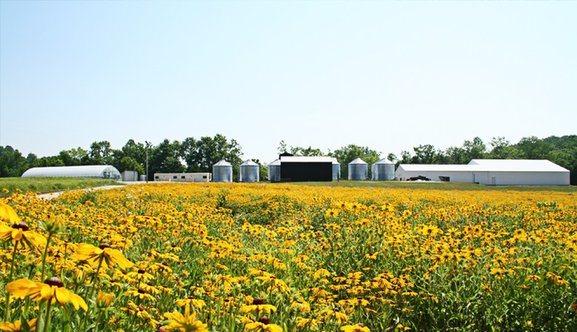 Roundstone Native Seed has been growing and supplying high quality regionally adapted Native Seeds to the Eastern half of the US for over 20 years. We are farmers and conservationists and have grown from a small family-owned business to one of the largest seed providers in the East. Our success can be attributed to our commitment to clean high quality seed, development of Ecotypes adapted to each region we serve, and an experienced and knowledgeable staff dedicated to friendly helpful service. We focus on quality and service because every success we bring our Customers is a living demonstration and an incentive for others to use natives.
What sets us apart from other producers, in addition to our quality and service, is our development and production of regional ecotype seed, now being grown in six different states, for all the different parts of the country we serve. Regional ecotypes are seeds from plants that evolved in your area and are adapted to your local environmental conditions. They simply perform better.
We have a large selection of native seeds, seed mixes, naturalized seeds, and plant materials for any need you might have. Regardless of whether you're a landscape architect, contractor, wildlife enthusiast, conservationist, home gardener wanting wildflowers in your yard, or a farm owner looking to satisfy the requirements of a Farm Bill Program, we have the quality products you need and we would be more than happy to talk with you, answer your questions, and share our knowledge about natives with you.